Starbucks' Conex Shipping Container Store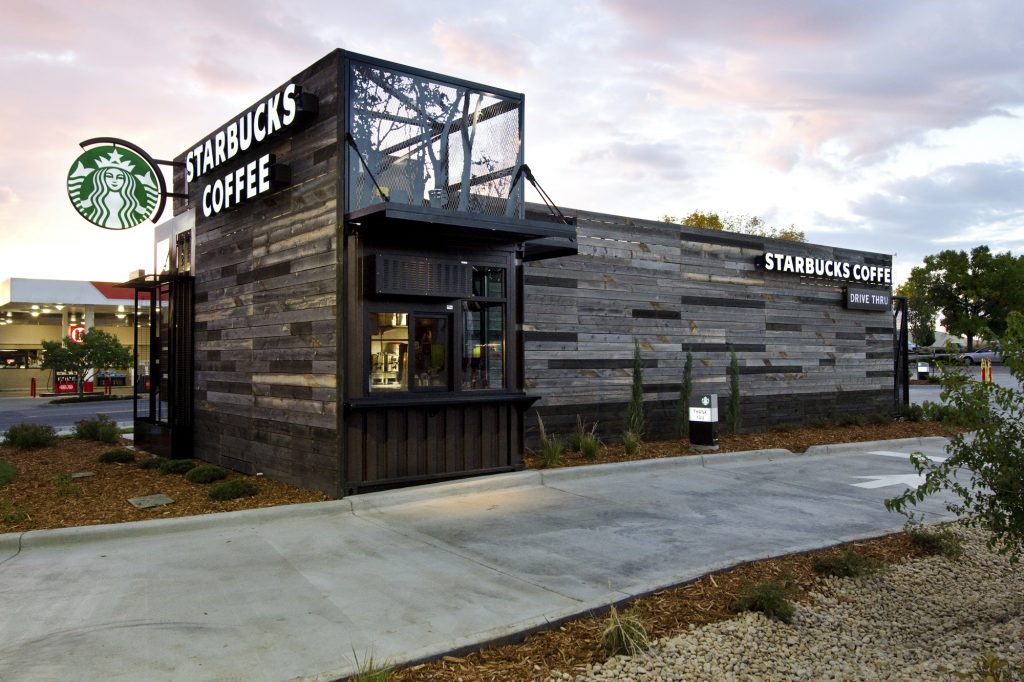 Seas of shipping containers waiting to find their way to a scrapyard became Perez's inspiration to build something new.  Anthony Perez is Starbuck's global store design senior manager and looking out his office window he realized he was next to one of the busiest ports on the west coast.  As Anthony starred at the Corten steel intermodal containers outside he wondered if the material could be put to better use. This became his inspiration to repurpose used Conex shipping containers.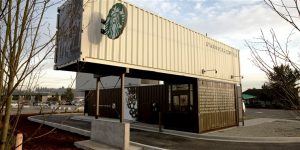 The steel containers became the building blocks and inspired design in their new project to be sustainable and unique in their construction approach. After a lifespan of 20-25 years, used shipping containers are normally scrapped, this is where Starbucks saw an opportunity and wanted to come in and reduce the waste of containers becoming junk.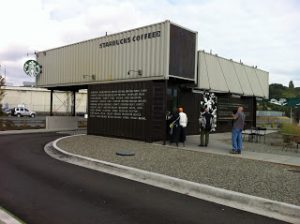 137sq meters is all they had but it was a way the company took creativity one step forward.  The company is very committed to the environment and this building received a LEED certification with the goal to make the shopping experience enjoyable for the customer.  Being LEED certified means the building guarantees having certain sustainability standards and Perez made sure that was incorporated throughout the store and entire experience.  The design incorporated a 40ft container at the bottom and two 40ft containers on the top (for the store) and an additional 16ft piece and left over parts used for everything else.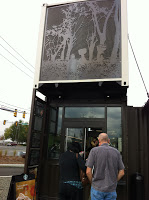 Utilising a modular design and easy mobility, Perez was able to recreate his design in Denver, Colorado.  They want to make the feel more local so they used a recycled container combined with local materials for the exterior decor.  Having a green building the company is getting a lot of attention from the community and even though the project is still a pilot program they said there will be more to come.


Are you interested in buying a new or used shipping container at the lowest possible price along with the best delivery terms available? Shipped.com saves you real time and money, enabling you to see instant pricing, including delivery and checkout safely all online!  See Container Deals Now…