Builder Feature: Rhino Cubed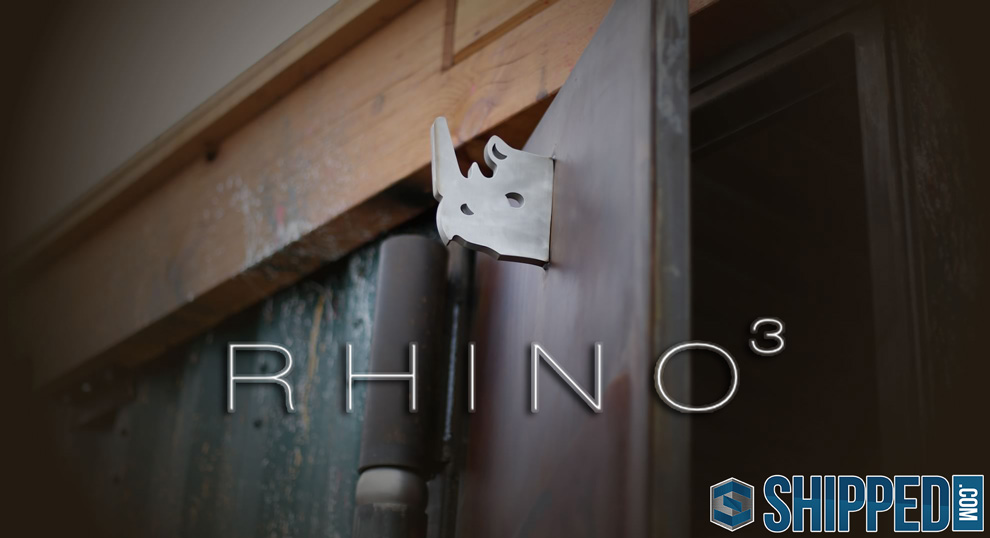 In an industry that has a history of being "old school" you would be hard pressed to find a company with a sleek aesthetic website. Moreover, even if a website was designed well their products might not line up with their website design. Luckily with Rhino Cubed you will find both. Their website makes everything simple. The product line offers simple solutions for those looking for a cabin, accessory unit, outdoor studio, or tiny home. Rhino Cubed is suitable for the buyer that likes to get their hands dirty and do the majority of the work themselves or the buyer that wants all of that work done for them. All while keeping up with international building codes. We are going to take a look at their product line and find out how they've mapped the market terrain for shipping container homes.
Their base model is the NakedTainer which comes in 160 sq ft to 320 sq ft sizes. Many buyers getting started on their first shipping container home project have what they want in mind and the motivation to do the job themselves. However, many need a jump start to get going. With the NakedTainer, you have the insulation, walls, roof detail, and trim carpentry already done for you. This provides a creative license to those that want to create their own space with their own taste.
With the NakedTainer as your base the product offerings move to fully loaded NakedTainers at different sizes. Ranging from the 20ft, 160 sq ft fully loaded NakedTainer, or the Tiny Rhino all the way to the 40ft, 320 sq ft fully loaded Papa Rhino. These are full-time living units with everything you need for living in a container home. With the outfitted NakedTainers you get a fully functional kitchen, bathroom, electrical wiring, and platform bed with mattress. There are additional options for off-grid living such as a solar panel generator, refrigerator, alcohol-burning cooktop and space heater. This gives you the option to partially outfit your container home or have Rhino Cubed provide it already completed. Either way, you are getting a top of the line product that's custom made to your liking.
If you need more room for your tiny home Rhino Cubed offers expansion cubes. These additions have the room to add an additional bedroom, living area and larger kitchen. The expansion contains 2 bedrooms and living space in a 40ft, 320 sq ft container. With the expansion you could add the Mama Rhino (240 sq ft) for a total of 560 sq ft or the Papa Rhino (320 sq ft) for a total of 640 sq ft of living space. This gives you all of the base features from the NakedTainer including a kitchen, stove, cabinets, refrigerator, full bathroom, wiring, and the additional options to stay on-grid or go off-grid.

So, with all of this said how does one purchase this product but does not have the cash on hand to purchase outright? Rhino Cubed offers financing at 6% with a minimum down payment of 20%. They outline their criteria on their website here http://www.rhinocubed.com/the-cubes/financing/ complete with their own application form.
Here is a bit more information about shipping containers:
Shipping containers are made from CorTen steel. With great structural integrity and applicable flexibility, the design possibilities are endless. The strength of CorTen steel in an ISO sea going container is 20 times greater than traditionally built wood housing. This gives your home the structural integrity to withstand the worst mother nature has to throw at you.



Are you interested in buying a new or used shipping container at the lowest possible price along with the best delivery terms available? Shipped.com saves you real time and money, enabling you to see instant pricing, including delivery and checkout all online!  See Details…