Conex Container Restaurant Storage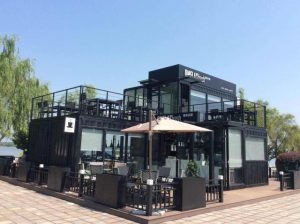 If you're in the restaurant business or ever worked in it you know how difficult it is to have a successful place for a long period of time. Many restaurants that decide to open have to go through hoops and rings to get everything ready for opening night and hope they can make it past the first year. Much of the risk of opening a restaurant comes from the cost of starting up, the location, construction and the "unknown". Your clientele may also be limited to your locations if it's not a big destination or tourist point and if the local market doesn't embrace the restaurant then little support is there to keep it in business.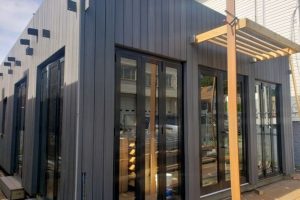 Because of the reasons listed above, many new concepts for restaurants have been made inside shipping containers. The opportunity to open up at "entry-level" prices for construction is too much to pass up for many owners and the quick turn-around. Shipping containers offer up to 30 percent discounts compared to traditional construction and they can also be completed in half the time. Much of the design and electrical work for a shipping container can be done offsite and is pre-fabricated so when it's complete it can be easily delivered. The transport is also easy as the intermodal container can be loaded like any other 20 foot or 40 foot shipping container and arrive to its destination in no time. The mobility of the intermodal container is basically the "meal ticket", if things don't go well at the location you planned, all you have to do is move on with your investment somewhere else and you're good to go.



Are you interested in buying a new or used shipping container at the lowest possible price along with the best delivery terms available? Shipped.com saves you real time and money, enabling you to see instant pricing, including delivery and checkout safely all online! See Container Deals Now…