$12m Shipping Container Supercomputer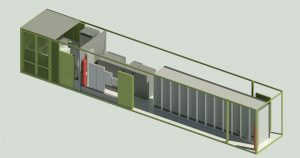 Exceptional Role of a $12m Shipping Container Supercomputer in US Military
Explore the unique role of intermodal shipping containers in the US military. Highlighted by the Conex Container, these units play a pivotal role in protecting the nation from potential threats. With a significant investment, the United States Army procured a $12m Shipping Container Supercomputer; a supercomputer housed inside of a Shipping Container. This supercomputer's primary objective is to cater to the needs of various users and departments within the Department of Defense.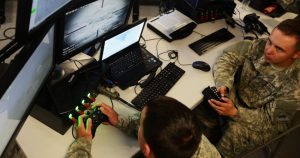 Cutting-edge Deployment at US Army Research Facility
Delve into the classified procurement of an intermodal shipping container at the US Army Combat Capabilities Developmental Command Army Research Laboratory DoD Supercomputing Resource Center in Maryland's Aberdeen Proving Ground. This all-in-one supercomputer is a groundbreaking achievement, revolutionizing military applications. The Department of Defense highlights its profound impact, emphasizing its capabilities beyond conventional facilities.
Revolutionary Features of the Supercomputer
Uncover the power of this cutting-edge supercomputer boasting internal cooling systems and an impressive single precision performance of six petaflops. With dedicated nodes for machine learning tasks, optimized inferencing workloads, IBM Power9 processors, and high-speed networks, this system stands as a technological milestone. Its exceptional capabilities serve as a testament to innovation in military computing.
Enhancing Logistics with Corten Steel Shipping Containers
Discover how shipping containers, crafted from durable Corten steel, withstand diverse environments. These containers resiliently navigate harsh seas and endure storms, showcasing their robust design. As they traverse the globe, they also tackle the demands of shipping yards during loading and unloading.


Are you interested in buying a new or used shipping container at the lowest possible price along with the best delivery terms available? Shipped.com saves you real time and money, enabling you to see instant pricing, including delivery and checkout safely all online!  See Conex Container Deals Now…