Portable Shipping Container Store – Puma City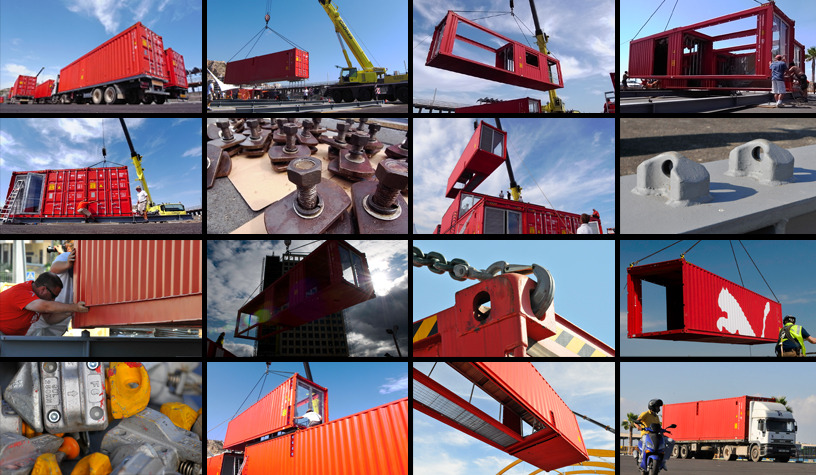 Back in 2017 during the Volvo Ocean race in Alicante, Spain the brilliant minds at LOT-EK put together a masterpiece structure built out of 24 containers in a 3 story design for PUMA.  The total space consisted of 11,000sq. feet and included a lounge, bar and two decks.  The great thing about the Conex shipping container design is its mobility and easy transport as this PUMA store is designed to move and be assembled quickly.
It's now known that recycled shipping containers aren't just useful for moving goods but now also a clever way to design public spaces by re-using discarded material that can easily move. The building uses 40-foot long shipping containers as well as a number of the existing container connectors to join and secure containers both horizontally and vertically.  The Puma store known as Puma City also has a brand new paint job showing off the company's logo and hiding the fact its an actual Conex shipping container in its past life.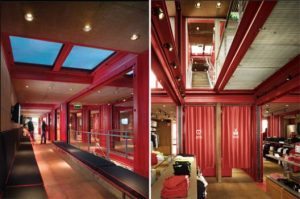 The modifications included cutting off sides and ceiling to a few units in order to accommodate more light and the two open deck design.  Each module is designed to ship as conventional cargo container through a system of structural covering panels that fully seals all of its large openings to be removed on site to re-connect the large, open interior spaces. Puma City is the first container building of its scale to be truly mobile.
For the brand this created a huge buzz around the Volvo Race event and generated thousands of impressions on social media that made its store famous.  Puma executives had the right idea when they decided to construct with an eco-friendly material and give new life to an old piece of scrap.  With the attention the event and Puma city generated, companies alike have flocked to LOT-EK for more inspirations and shipping container store designs.


Are you interested in buying a new or used shipping container at the lowest possible price along with the best delivery terms available? Shipped.com saves you real time and money, enabling you to see instant pricing, including delivery and checkout safely all online!  See Container Deals Now…