One Shipping Container – 28k Rubber Ducks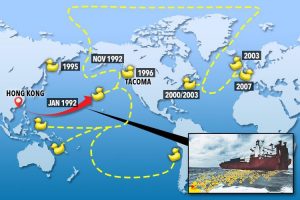 In 1992 a Greek owned merchant ship called Evergreen Ever Laurel lost what is now a very famous intermodal shipping container that contained over 28,000 rubber bathtub ducks. It's now 27 years after the shipping container fell overboard and scientist have used the rubber ducks as a way to study ocean currents and the impact that ocean trash has. The rubber ducks have washed up all over the world and even resurfaced in the United Kingdom in 2007. The shipping container originated from Hong Kong where a brutal storm knocked the intermodal shipping container out to sea; launching the rubber ducks off on a journey they still travel today.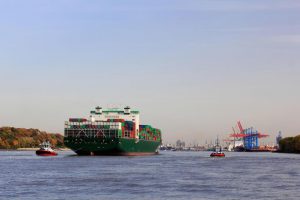 It is now documented that the rubber ducks have traveled 17,000 miles reaching places like South Africa, Australia, Hawaii and even up in the Arctic where some were frozen in time. Data now shows that on average, four shipping containers are lost at sea every day. This new research illustrates the impact of marine pollution and how it can quickly spread and kill marine life. If you have products that move by sea freight it is always a good idea to purchase insurance in case anything were to ever happen. Though this was an unfortunate instance of a shipping container that was lost at sea, the impact was not as severe as other spills and luckily, still provides data that can help marine biologists, scientists and environmentalists study the ocean and lead more sustainable efforts.


Are you interested in buying a new or used shipping container at the lowest possible price along with the best delivery terms available? Shipped.com saves you real time and money, enabling you to see instant pricing, including delivery and checkout safely all online! See Container Deals Now…