Hotel In A Shipping Container Box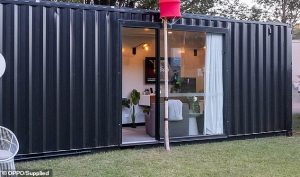 When people travel they want to see new things, have cool experiences and explore beyond their realm. In Australia, you can do all three things and stay in a minimalistic shipping container with a super high tech hotel hidden inside. From the smartphone creator OPPO comes this unique experience for travelers to spend the night inside an intermodal shipping container. The container is mobile, so it moves from the Gold Coast all around Australia. The matte black finish outside the shipping container gives off a mysterious look that hides its true interior.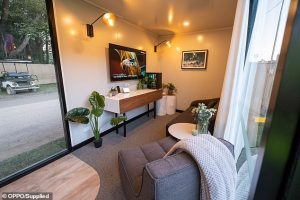 So what is inside this shipping container? Built from a 40ft shipping container, the entire hotel is powered off a smartphone and 5G network ran by OPPO. The hotel includes 5G cloud gaming, buffer free streaming to fullfill all your binge-watching pleasures, immersive AR (augmented reality) apps and advanced smart home features to boot. One of the most popular features inside the shipping container is the smart mirror; it is a normal mirror that is capable of connecting to a smart device to stream news, provide stock updates, read a magazine, watch movies but, most importantly, it gives you the perfect lighting to take a selfie!
For only $150 per night, explorers can check-off this tech heaven and off-grid living off their bucket list.


Are you interested in buying a new or used shipping container at the lowest possible price along with the best delivery terms available? Shipped.com saves you real time and money, enabling you to see instant pricing, including delivery and checkout safely all online! See Container Deals Now…