German Engineering at Container Ports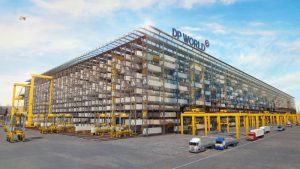 We are all familiar with German engineering when it comes to their vehicles.  Mercedes, BMW and Audi are all leaders in luxury and technology which people now come to expect from German cars.  Now in the "shipping container world" there will be some German influence with the introduction of a "high-bay storage" system.  This system helps ports with a life long problem and gives operators direct access to any shipping container without the need to reshuffle and move everything to get to one specific unit.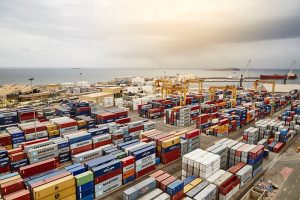 A German family owned company called SMS group has developed the new storage system and in a joint venture is announcing the technology in Dubai's DP World.  The claims are that the new system will triple the current port capacity, something that is unheard of in the industry.  Mathias Dobner, chief executive of the new joint venture was giving the technology high praise mentioning how normally you try to improve on efficiency but this was out of the norm.  Mathias went on to say "But this is not 5 per cent more, 6 per cent more capacity — this is two-and-a-half to three-times more containers per hectare than all competitors can currently do,".  Now the goal for the company is to have the world's first "high-bay storage" system for the 2020 World Expo in Dubai.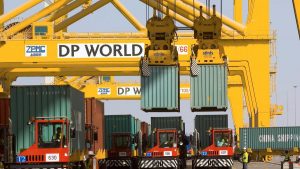 The current system in place now to retrieve a specific container at any port is very time-consuming and labor demanding.  Containers are stacked several units high and if you need to grab the one at the bottom, then all the other units must be removed before accessing the one you need.  The system is almost like a Lego, where you can't remove a piece easily without disassembling everything first, the goal is to be able to remove it like a book from a shelf without any problem.
The Elon Musk type of solution will stack containers up to eleven units high.  Each container will fit into vertical columns that make it three times the normal height used and serve as an individual compartment.  Though the concept and ideas are already in motion, there is still time to wait for the final product and see if it delivers on its promise.  In the meantime, ports can observe and plan to attend the 2020 convention for more info.



Are you interested in buying a new or used shipping container at the lowest possible price along with the best delivery terms available? Shipped.com saves you real time and money, enabling you to see instant pricing, including delivery and checkout safely all online!  See Container Deals Now…