Shipping Containers Help Los Angeles Homeless Crisis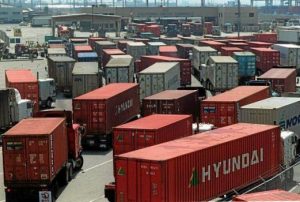 When shipping containers are offloaded from their ships they sit at the port until it's time for them to move or they get left behind and stacked up until a use is found for them. This was the thought process behind a Los Angeles developer who wanted to help the homeless crisis and build with the shipping containers that were discarded.  In 2017 Flyway Homes bought a plot of land in Los Angeles and with the help of a non profit, People of Concern got the space re-zoned and started building a nine unit, 33 bed, three story apartment complex for permanent support housing in the city.
CEO of Flyway Homes Kevin Hirai said it took 48 shipping containers to construct the three story complex.  "There are a lot of people out there that need this type of housing opportunity," Hirai says. "And we feel if we can clear the pathway and show how it can be done differently to provide housing, that's our mission."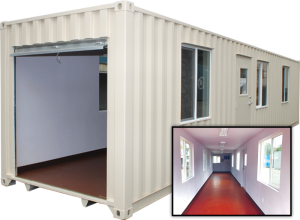 This is not only a company with a good cause but a company that serves as an example to other developers looking for sustainable alternatives for construction. One of the bonuses from the container structures is that they can be built twice as fast and for half the cost. The project's intentions were to have permanent homes and it's delivering on its promise.  The project was built in one year and took zero tax-payers money and served as a perfect pilot program to show what possibilities exist to combat the homeless rate. As a result the mayor of Los Angeles has already allocated 10% of a fund in a proposal Toby get another similar project off the ground.



Are you interested in buying a new or used shipping container at the lowest possible price along with the best delivery terms available? Shipped.com saves you real time and money, enabling you to see instant pricing, including delivery and checkout safely all online!  See Container Deals Now…