Rent-to-Own Shipping Container – Apply Online Now!

Are you planning to RENT a shipping container? Have you considered buying one, but think they're too costly? How about a rent-to-own shipping container instead?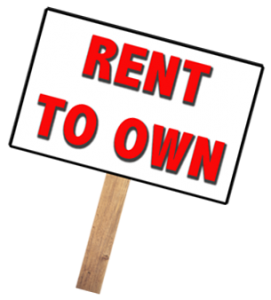 What makes rent-to-own or lease-to-own a better deal than container rentals?
Renting a shipping container, like any other rental product is convenient, but can be waste of money. You know why? As the saying goes "Rent Money Is Dead Money" because at the end of the rental contract term, the shipping container is not yours to keep. Why rent when you can actually own it for the same monthly cost? You may think container rental payments are a lot cheaper than a rent-to-own but with Shipped.com that's not the case.
Shipped.com's rent-to-own shipping containers are surprisingly more affordable than you might expect. How is this possible? Shipped.com has very low overhead costs which means instead of allocating huge budgets to marketing campaigns, large numbers of employees and other unnecessary overheads we focus on efficiency by use of technology. We have a small group of quality team members and that means more savings that are passed directly onto our customers!
How do I start my rent-to-own container application?
The rent-to-own shipping container application is not a complicated process. It's as easy as doing your online shopping. You can start by visiting our rent to own page and choosing a size and grade container that suits you and your budget. We offer one year, two year and three year repayment terms. When you've selected the container you want you will need to enter your delivery address so that we can calculate the delivery fee. We have a range of payment methods available. After you have paid the delivery fee you'll need to sign up for a monthly repayment subscription using a credit or debit card. You will then need to follow the steps and enter your information, then sign the agreement. There's no credit check, however we do require proof of your address and proof of income. If you don't own the property where the container is being delivered we will need written permission from the land owner.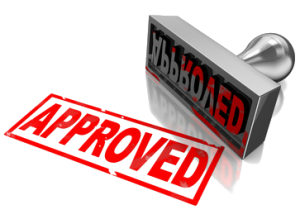 How long does the approval process take? 
Every rent-to-own container application is assessed manually by our staff. The approval time depends on you. The faster you can submit the requirements, the faster our staff will process your application. Once your details are confirmed and your application is approved your container will be delivered in 5 to 7 business days. It's that simple!
What is the interest rate?
Shipped.com charge zero interest on the rent to own container program. To calculate the total amount payable simply multiply the monthly repayment amount by your chosen term (12 months, 24 months or 36 months). There no hidden charges or additional costs either. Just simply pay the delivery fee and the first month container rental fee upfront.
What sizes and grades are available under the rent-to-own container program?
We offer 20ft containers, 40ft containers and 45ft containers in used wind and water tight condition. We also offer new one trip containers in 20ft size. Other sizes may be available by special request, depending on the availability in your area.
Are there any restrictions – what can I do with my shipping container?
Under the rent-to-own program you're limited somewhat with what you can do with the container. Modifications such as adding doors or windows are not allowed, but you can paint the exterior (if you wish) to better suit your environment. If you wish to relocate the container you must have express written permission from Shipped.com. Once the rent-to-own agreement has ended, you're free to remodel the container to suit your needs, so let your creative mind take over. Turn your shipping container into a swimming pool or an indoor farm. The possibilities are endless and your imagination is the only limit.
Can I pay off my rent to own container early? 
Yes, you can pay off your container at any time and there's no penalty for doing so. In fact, we offer a discount of 10% off your remaining balance when you choose early pay off. Just contact our team at any time for a pay out figure.
Shipped.com rent-to-own shipping containers are an ideal solution to your storage problems. If you are currently renting storage space you can save a lot of money by having a container delivered to your home or business. The prices are very affordable, so a RTO container makes a lot of economical sense.  The ordering process is easy and your container will be delivered in a timely manner. How convenient! Ready To Get Started? Click here


Are you interested in buying a new or used shipping container at the lowest possible price along with the best delivery terms available? Shipped.com saves you real time and money, enabling you to see instant pricing, including delivery and checkout safely all online!  See Container Deals Now…