Reroute Your Thinking – Shipping Containers Tampa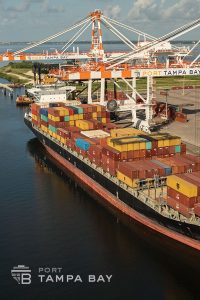 If you had to name the top container ports in the United States you'd be forgetting some of the smaller cities that actually make the list.  The port of Tampa has been quietly building up to be one of the busiest ports in the country with their new acquisitions and improvements.  The city sits in the middle of the state of Florida and has easy access to the rest of the state.  Over 200,000 shipping containers move through the highways along Florida and Asia every year making it a beacon for consumer goods.
The port of Tampa spent over $24 million in new cranes that went into operation in 2016 to support the the container boats with their "post-panamax" cranes.  The improvements mean faster distribution and the proximity to customers from the port means better option for importer and exports to move their goods.  Port of Tampa Bay vice president Wade Elliot said, "It's just a better supply chain solution that saves time and money, we anticipate that over the next couple of years we should see our container business double and triple as this and other services are added to the port, and together with Ports America, we make further upgrades to our terminal to accommodate that growth."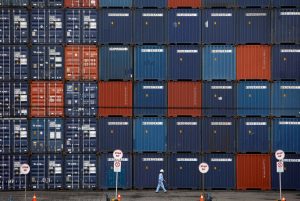 All this new technology has already paid off too, there is now new contracts signed with major Shipping Lines of China to send one container ship per week starting January 2019.  This year alone the Tampa container traffic has increased 55 percent compared to last year and poised to grow more with the new deal.  One of the world's largest container Shanghai based carriers plans to be moving 500 containers per week and all will reach the port in 31 days by going through the Panama canal.  For exports out of the port, the trip will only take 27 days which is good news for companies selling to China.  Shipping through the port of Tampa will save $800 per container compared to sending shipments to other ports like Savannah and trucking supplies down.  It's safe to say that the investments for the port of Tampa already payed off and now we can see where this growth will take them.


Are you interested in buying a new or used shipping container at the lowest possible price along with the best delivery terms available? Shipped.com saves you real time and money, enabling you to see instant pricing, including delivery and checkout safely all online!  See Container Deals Now…