San Jose Homeless Crisis Gets Shipping Container Help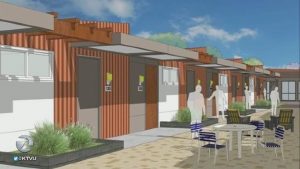 A first for the city of San Jose California, the project was initially to put temporary manufactured shipping container homes on the property on Evans Lane, but after community push back, the project has now evolved into permanent apartments using the shipping containers.  This is the city of San Jose's latest solution to house the ever increasing homeless residents (which already exceed 4,000 people) by converting recycled shipping containers into studio apartments.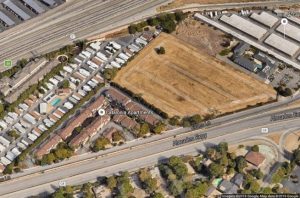 This is a type of modular construction that is an emerging market right now.  The 61 units are roughly 240 square feet designated for affordable housing.  Half will house formerly homeless individuals; the other half low-income families.  Each shipping container will have multiple units, the housing is actually constructed offsite in a factory and brought to the site where the utilities are connected in preparation for inhabitation. This process goes much quicker than the traditional construction so people can be matched with their homes faster.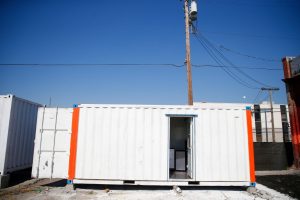 The price tag for all this was $600,000 per home which includes preparing the site, utilities, materials and labor.  The city's housing department said that its consistent with current construction cost.  The project will include a public library, community garden and dog park.  Some neighbors are not thrilled with the idea because of the already crowded parking and the potential of more crime in the area.  The city is thinking about every possible scenario and keeping security around the clock to address concerns in the area but it has to move forward and try to help the homeless in the bay area.  The next step is funding as it will need to get approved before a board before construction starts, either way this has been a right step into solving a growing problem in the area.


Are you interested in buying a new or used shipping container at the lowest possible price along with the best delivery terms available? Shipped.com saves you real time and money, enabling you to see instant pricing, including delivery and checkout safely all online!  See Container Deals Now…