World Cup Stadium Built From Conex Shipping Containers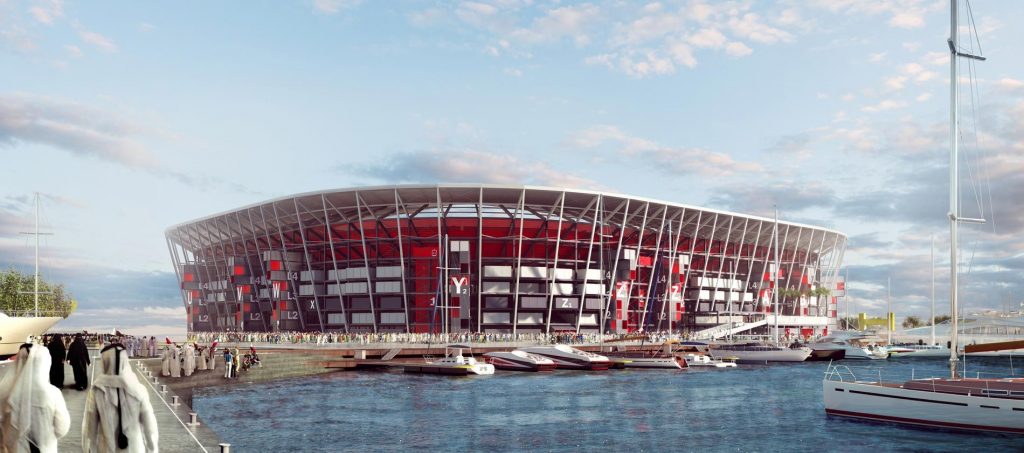 Another engineering marvel and innovative way of thinking "outside the box" has produced the world's first demountable soccer stadium made from shipping containers.
The project was conceived from the architects at Fenwick Iribarren Architects, a renowned international design studio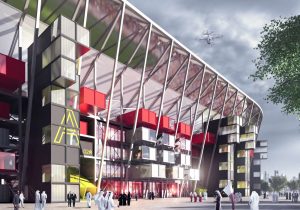 whose plan is to build a stadium that can be repurposed and moved easily.The scheduled completion is for 2022 for none other than the World Cup in Qatar. The arena is designed to seat 40,000 fans and will be built primarily of conex boxes and as mentioned it's a structure that can be easily disassembled and rebuilt at a new location.
The entire concept is simply incredible and bringing new light to the shipping container industry. From their original purpose of international cargo shipping to the new uses implemented, there is now proof of conex container's unlimited uses. Made of corten (weathering) steel, these units can withstand just about anything. Working essentially like Lego blocks they can be reconfigured and moved around in countless ways, making them versatile and creating new engineering and building opportunities.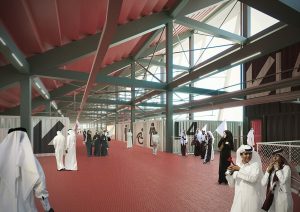 The goal for the construction is to develop a sustainable stadium without sacrificing money or resources. The material and units can later be reused (once the World Cup is over) for other sports complexes or construction. Named Ras Abu Aboud Stadium, this stadium will be located on the waterfront of the country's capital Doha. Some of the containers will serve as bathrooms, retail space, concession stands and removable seating for fans.
The inspiration for the design came from an embargo from the UAE, which has restricted the materials normally used in building stadiums. Luckily this gives Qatar the opportunity to step up and be a leader and more forward thinking with its construction. In the end, soccer fans will have a unique experience watching games in an innovative piece of architecture, ride unique shipping container elevators and watch a game in a new immersed experience.


Are you interested in buying a new or used shipping container at the lowest possible price along with the best delivery terms available? Shipped.com saves you real time and money, enabling you to see instant pricing, including delivery and checkout safely all online!  See Container Deals Now…