Container or Shed – Which Is The Best Choice?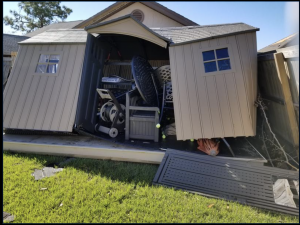 All sheds are not created equal!  If you've taken a stroll down the Costco aisle or browsed the Sam's club website, you might of come across a harmless ad for their outdoor storage shed building.  We've all heard the saying "looks can be deceiving" and that statement could not be any more true when it comes to  safely storing your valuables.  By design the actual structure is quite nice and resembles a small home but when you read the fine print you'll see that installation is not included and of course has an added price.
At this point, the price is competitive with that of an actual conex box but without all the safety checks a shipping container can pass and you are also relying on someone to properly assemble the shed for you.  Now if you're curious you could do a quick online search on these sheds after a severe storm and see how they stand up to the elements and realize your investment is not so safe.  I only inform you of this so you purchase with caution as often what people store in their sheds is of value and they want to keep safe.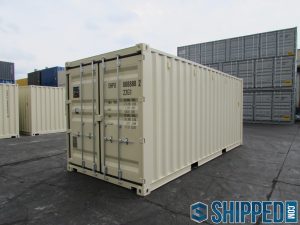 Your other option is a sturdy steel shipping container that by design was built to be stacked and combat all types of extreme weather conditions.  Used units from SHIPPED.COM are wind water tight (WWT) and guaranteed to give you peace of mind and keep your valuables dry and safe.  We also offer new (one trip) containers that only differ from brand new containers in that they were loaded for one trip from their country of origin.  We have containers of all types and sizes to properly store your valuables and avoid the dangers from the flimsy sheds.  If you are serious about your investment you will learn that an intermodal shipping container offers more value and safety for your needs.


Are you interested in buying a new or used shipping container at the lowest possible price along with the best delivery terms available? Shipped.com saves you real time and money, enabling you to see instant pricing, including delivery and checkout safely all online!  See Container Deals Now…